GET A BRAND NEW SMILE IN JUST ONE DAY WITH ALL-ON-4 DENTAL IMPLANTS
At Just Wright Dental and Implant Center transforming smiles in just one day is our passion. Discouraged patients walk into our office every day fed up with ill-fitting dentures or embarrassed by missing or broken teeth, and walk out with a beautiful, new smile and outlook on life thanks to our highly-trained staff and state-of-the-art All-On-4 dental implant technology. Our financial team works with patients in advance to help make their new smile a financial reality and our surgical team ensures the procedure is virtually painless thanks to our in-house sedation options.
EACH DENTAL IMPLANT PATIENT OF THE JUST WRIGHT DENTAL AND IMPLANT CENTER CAN EXPECT
THE HIGHEST-LEVEL OF CARE AND SERVICE FROM OUR TEAM, INCLUDING:
Comprehensive treatment planning tailored to your dental goals
Three-Dimensional imaging of your teeth and jaw
Development of a precise surgical guide to ensure proper positioning of implants
Gentle sedation options to ensure your comfort
Certified paramedic assigned to closely monitor your status throughout the procedure
Removal of damaged and decayed teeth in preparation for implant placement
Precise placement of new dental implants
Design and creation of natural looking, fixed prosthetic teeth made to your exact specifications and esthetics
All appointments, treatment and maintenance performed in one comfortable and convenient location.
Guidance and support throughout the entire process
WHAT ARE ALL-ON-4 DENTAL IMPLANTS?
A dental implant consists of three parts – a titanium screw that serves as a tooth root and is anchored into the jawbone, an abutment, which sits in the center of the screw and is what attaches the third component, the part that looks like a real tooth, the implant crown. Together, these parts combine to create the closest option to a natural tooth making dental implants the absolute best choice when it comes to replacing a missing tooth.
At Just Wright Dental and Implant Center we can use as few as four dental implants to replace all of your teeth on the top or bottom of your mouth. Once the implants are placed, a special titanium bar with a custom created implant denture is designed for each All-on-4 patient and then securely attached to the implants.
This permanent full mouth arch dental implant looks and functions like your natural teeth. Because it the implants integrate into the jawbone just like a natural tooth root and because it doesn't cover the roof of your mouth, patients can simply go back to living they way they did before they had a single tooth problem, including eating all of the foods they love, all without any of the worry, frustration or embarrassment that traditional denture wearers face.
WHY CHOOSE ALL-ON-4 TREATMENT?
Best and most natural-looking option for replacing missing teeth
Looks and Functions like your natural teeth
Replaces all teeth and transforms smile in one day
Custom designed to your specifications
Teeth are permanently secured into place
Give you the freedom to eat the foods you love
Eliminates the pain and frustration associated with a traditional denture
Preserves your jawbone and helps maintain a more youthful facial structure
With proper care will last a lifetime
More than
1000
All-on-4 Arch Cases Completed
Just Wright Dental and Implant Center in Corsicana, Texas
Here, our team works hard behind the scenes getting to know each patient and understanding their unique dental and medical history, dental goals and financial obstacles. We help patients maximize their dental and in some cases even medical insurance and walk them through our amazing third-party financing options that allows them to achieve the smile they deserve with affordable monthly payments. And we do all of this before they ever step through our doors.
When you do come in for your first visit, you'll not only get to meet our team, experience first-hand our cutting-edge dental technology and discuss your concerns with Dr. Wright and his surgical staff, but we'll be able to determine the exact number and placement of implants you need to ensure a beautiful, secure, natural-looking new smile and walk you through the entire process. Patients committed to investing in a life-changing new smile schedule their surgery date before they leave the office.
On the day of surgery, you'll sleep comfortably in one of our state-of-the-art surgical suites for three to six hours while our team removes any bad teeth and places your dental implants. You'll go home and rest overnight while your custom, secure healing teeth are created in-house using incredible 3D printing technology. When you return to the office the next morning, your new smile is secured to your implants and you walk out with a brand new smile all in 24 hours. No more hiding your smile from embarrassment, no more goopy denture cream, no more missing out on foods you love. What are you waiting for?
Schedule a consult with Dr. Wright to find out if dental implants are the right option for you.
Schedule a Consultation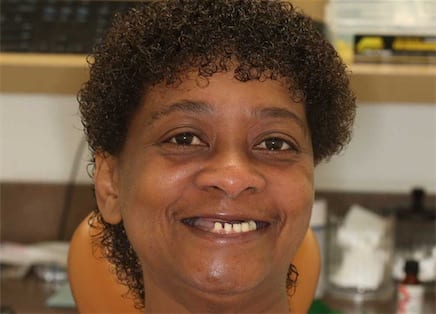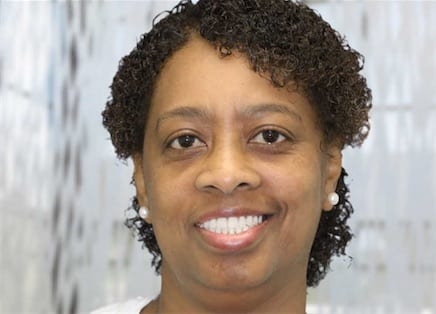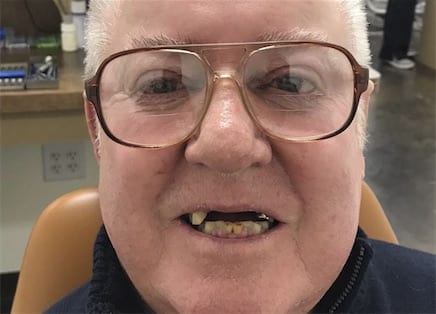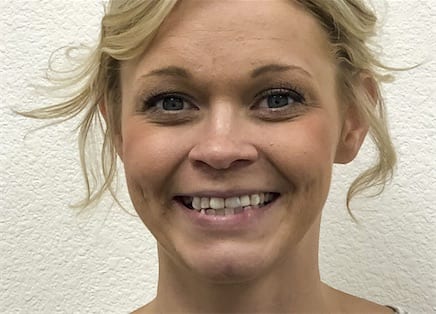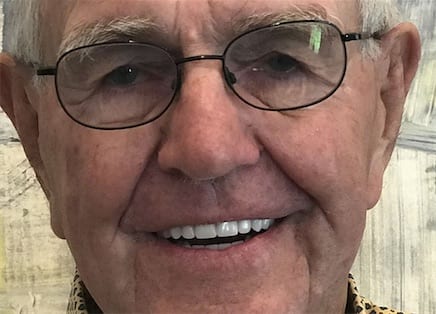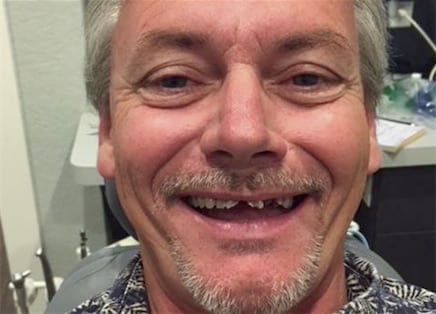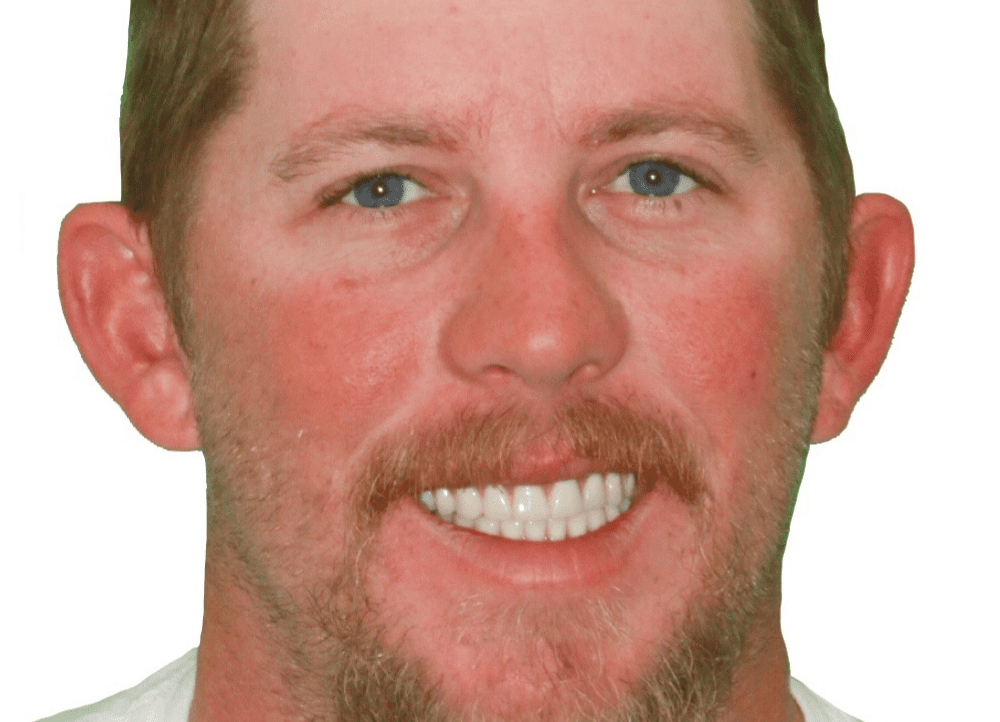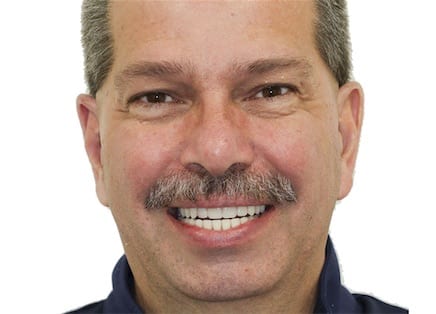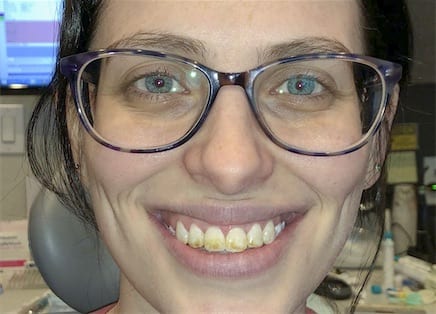 Explore Our Dental services